Getting Married?
Our Church is Perfect!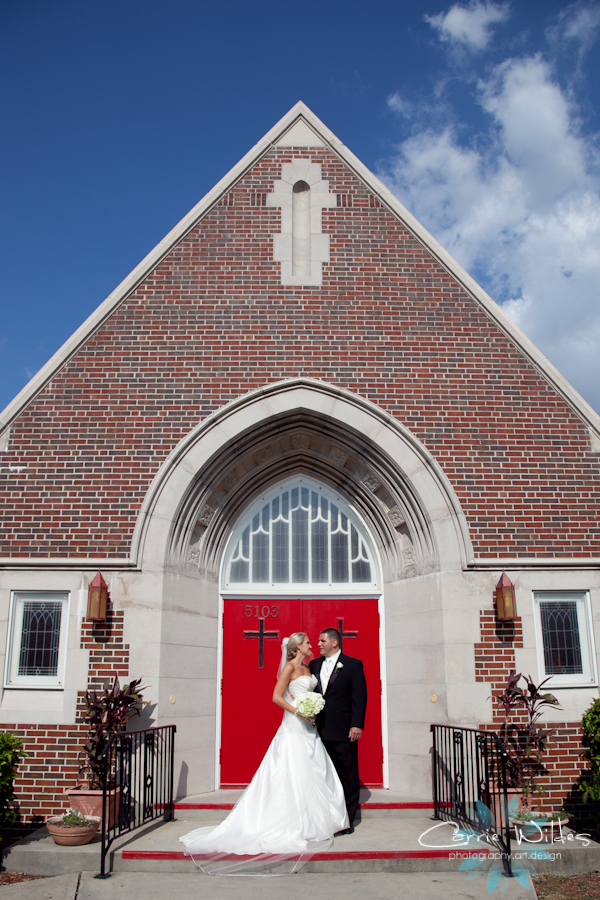 St. Paul Lutheran Church is a perfect wedding site for couples seeking a picturesque, intimate setting for their most blessed day. You need not be a member to be married at St. Paul.
Our beautiful traditional sanctuary is picture-perfect for Christian weddings!
• Traditional gothic-style sanctuary
• High vaulted ceiling
• Antique stained glass windows
• Oak pews with kneelers
• Seating capacity for 150-170 guests
• Altar rail for Holy Communion
• Center aisle for a grand entry
• Visiting clergy may officiate
• Professional organist
• Allen digital organ
• A grand piano
• Quality sound-system for recorded music
• Soprano soloist available
• Variable lighting, soft to bright
• Bridal lounge for dressing and photographs
• A professionally groomed lawn with outdoor seating
• Ample parking on church property
• Handicapped parking and wheelchair access ramp
• Central Tampa location in historic Seminole Heights
• Plan your own ceremony with very few church restrictions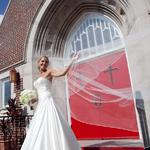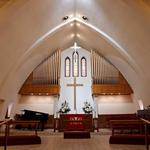 One fee includes use of the sanctuary and bridal lounge for the wedding and rehearsal. It also includes custodial service and a church wedding coordinator who will attend both the rehearsal and wedding to assist with any problems or questions concerning the sanctuary.
Church paraments (altar cloths), a kneeling bench and a unity candle stand are available for your use. Our chancel area has two floral stands that may be used with our church vases. You may choose to have additional flower arrangements placed in the sanctuary.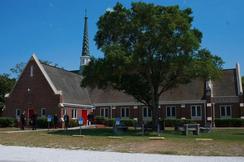 Our church organists can help plan music and select competent vocal and instrumental musicians for your wedding service. Our Pastor is available for pre-marital counseling and wedding planning. The service can be designed with a variety of options of your choice, including which scriptures will be read, which vows will be used and whether or not Holy Communion will be celebrated. Worship bulletins listing the order of service and bridal party can be printed by the church office.
Professional flash photography and digital recording are permitted.
Separate dressing room facilities are available for the bride and her attendants and the groom's party.
Please email our church Wedding Coordinator for more details and to schedule a tour.
Email our St. Paul Wedding Coordinator anndelach@hotmail.com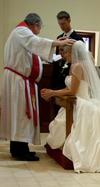 Click here to view wedding information brochure