Three Different Ways to Contact Us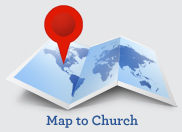 OK, you have checked out our website and it's time to take the next step of visiting with us on Sunday morning worship at 10:30 am or contact us.
1. The best way to contact us is by phone:  (813) 239-3113
We may not be in the office but your call is extremely important to us. Please leave your name and telephone number. You can be assured that your call will be answered as soon as possible.

2. You can email us as well:
office@stpaultampa.org
Click the button or fill out the form below. We will be back to you within 48 hours.
3.  Mailing Address:
St. Paul Lutheran Church
5103 Central Ave. | Tampa, FL 33603
Some people still prefer the old tried-and-true way of regular mail. Whichever way you
choose to get in contact with us, do it now. Don't wait. We all tend to put things off and we would love to have you come and visit with us.